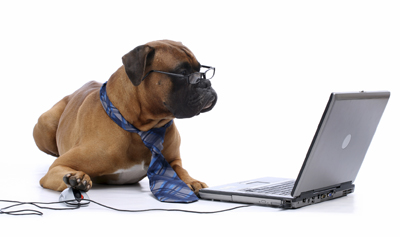 Resources you can trust
Pet Information
Pet Poison Helpline – They are a good resource for any animal poison-related emergency, 24 hours a day, 365 days a year. If you think that your pet may have ingested a potentially poisonous substance, call (855) 764-7661. A $49 incident fee will be applied to your credit card.
ASPCA Virtual Pet Behaviorist – We love this site! Just select what type of pet you have a question about, type a few words about the problem you're having, and the site will quickly give you several options of articles addressing the problems you face. Written by some of the top trainers in the country, this site is loaded with valuable information on all things behavioral.
Feline Health Information – Common illnesses, facts, and health and wellness tips for cats.
LifeLearn Pet Health Articles – Professionally written articles updated by practice experts and reviewed by practitioners to bring you the most up-to-date high quality client information.
Heart Disease in Dogs – Great information about a common disease in dogs, including risk factors and a link to app to measure your dog's resting heart rate.
HomeAgain Microchip – HomeAgain microchips are designed to last your pet's entire lifetime and they link to a permanent listing in their national lost pet database. This means anytime/anywhere pet recovery service—no matter how far your lost pet has travelled.
Veterinary Partner – Do you have questions about animal health, medications, therapies, surgery, behavior, or safety? VeterinaryPartner.com is here to support your veterinarian and you in the care of your companion animals by providing reliable, up-to-date animal health information from the veterinarians and experts of the Veterinary Information Network (VIN), the world's first and largest online veterinary database and community.
Pet Services
Lap of Love Veterinary Hospice & In-Home Euthanasia – This service is dedicated to allowing the final moments that you have with your pet to be spent together in the comfort of your own home.  They also offer in-home hospice care when you want to extend the time you have with your pet or need help coming to terms with the inevitable loss of your beloved friend.  Cremation services are available as well.
MN Pets – MN Pets is a team of veterinarians and trained support professionals provide euthanasia in your home so your dog or cat can pass away in peace and comfort. They travel throughout the Twin Cities metro area and can also assist with cremation.  
Kristy Francis Dog Training – Kristy Francis is a graduate from Jean Donaldson's The Academy for Dog trainers, where she has obtained a certificate in training and counseling. Kristy applies the training methods that she learned and practiced while in the rigorous 2-year program with her clients. Kristy offers puppy kindergarten/socialization and basic obedience/ manners classes at the clinic.
Hidden Acres Pet Resort –  This is where Dr. Sell boards her dogs! They offer lodging, training, and breeding. Their state-of-the-art facility is equipped with luxury suites, an indoor play and training arena, acres of exercise areas, miles of trails, and acres of ponds.
Pawtastic! Pet Care, LLC – Pawtastic! is an in-home pet sitting service that we highly recommend. Their services range from in-home pet sitting, dog walking, mid-day breaks, overnights, new puppy care and more. They will even bring your pet to its vet appointment if you are not able to make it! They are very caring and our clients have nothing but rave reviews.
Positively Dog Training – Amy Sandmann is the trainer behind Positively Dog Training, that takes the positive training methods of Victoria Stilwell (Animal Planet's television series "It's Me or the Dog") and helps you to apply them to your pet. She offers puppy classes around the west metro. She also offers personal home visits and can help out with cats as well!
Retrievers Etc. – Retrievers Etc. is run by Cathy Mahr and offers obedience, therapy, and agility training for all breeds, not just retrievers! She offers various classes in and around the St. Michael area. Some of our own dogs have been through Cathy's classes.
Trupanion Pet Insurance – Pet insurance can help you with the cost of surgeries, diagnostic tests, medications, treatments and hospital stays if your pet gets sick or injured. They have many different deductibles and premiums to fit into any budget. We also offer a free 30 day trial for your pet! Just ask about pet insurance at your next exam.
Veterinary Referral Services
BluePearl Veterinary Partners – BluePearl's emergency service, previously known as AEVS, provides 24-hour emergency veterinary care in Blaine and Eden Prairie, and after-hours (evenings, weekends, and holiday) emergency care in multiple other locations including St. Cloud and Coon Rapids.  BluePearl's referral specialists offer more in-depth diagnostics and procedures that your regular veterinarian may not be able to perform. Their specialties include critical care, dentistry/oral surgery, internal medicine, neurology, oncology, ophthalmology, and surgery.
Animal Eye Specialty Center – Located in Andover, Animal Eye Specialty Center is a private referral center for specialized professional eye care and surgery of most species of animals.
Pet Dermatology Clinic – Located in Maple Grove, Pet Dermatology Clinic offers diagnosis and management of many skin and ear diseases, including including allergy skin testing and desensitization therapy, removal of small skin tumors without the need for general anesthesia.
McKeever Dermatology Clinics –  As a dermatology specialty clinic, they are trained and equipped to detect subtle differences in clinical signs so that we can pursue an effective diagnostic and treatment plan. They also offer specialized allergy testing that may pinpoint what your pet is allergic to.
Direct Veterinary Surgery – Dr. Lara Rasmussen is a board-certified veterinary surgeon who provides specialized small animal surgery options in our clinic.  She is also able to provide in-clinic exams and consultations by appointment.
Twin Cities Veterinary Surgery – Twin Cities Veterinary Surgery is a mobile small animal surgical practice that serves Minnesota in the greater Minneapolis and St. Paul metro area. They will come into our clinic to perform surgeries that are more specialized than the general surgery we typically perform.
University of Minnesota Veterinary Medical Center – The VMC is the most advanced, full-service referral care center for large and small animals in Minnesota. The VMC sees more than 35,000 cases annually, with specialists available in all areas of medicine and surgery. More than 50 of the veterinarians on staff have undergone several years of additional training to become board-certified specialists in a particular area of veterinary medicine.